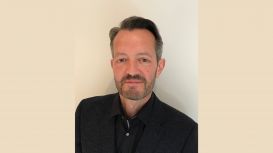 Short and long term work available:
I work on both a short and long term basis with people who are trying to work through a variety of situations and problems. Sometimes relating to a specific event such as bereavement, divorce or redundancy, sometimes relating to a more general problem or behaviour.
I am a member of the Guild of Psychotherapists, the Association of Independent Psychotherapists, I have an MA in Psychotherapy & Counselling. I work to both the UKCP and the BACP Code of Ethics.

If you would like to arrange an initial consultation to talk through some of your feelings, thoughts, concerns or hopes, you are welcome to contact me. I charge £50.00 for an initial consultation.
I trained in supervision with The Society of Analytical Psychology, and I am registered with the British Association of Psychoanalytic and Psychodynamic Supervisors. I offer supervision services for qualified, and training, psychotherapists and counsellors.
I design and deliver workshops on psychotherapy and counselling issues. I am committed to understand more about how we develop our understanding of psychotherapy and counselling subjects, and in how we continue to grow, enrich and develop our psychotherapeutic identities and our work. Please contact me if you would like to discuss how I might contribute to your CPD events.
---
Services

Psychotherapy and counselling is one-to-one work. It is always developed around understanding your particular needs, dilemmas and situation. It is specific to you.
Our tendency is to go round and round the same problems without finding ways to change anything other than in ways that temporarily alleviate the pressure. These might include spending money to buy ourselves a treat, or dating the wrong person, or getting drunk, or maybe just watching television.
How do we engage with our problems differently? How do we find a way to work on the problem rather than just go round and round it?
Some might say that a psychotherapist is just there for times of crisis. I think it is more useful to say that a psychotherapist is someone you might visit because you feel you want, or need to explore your situation, problems, aspirations and all.
I have experience of working with problems arising from; anger management, relationship issues, sexual and physical abuse, bereavement,addictions, anxiety, depression, stress, problems with self-esteem.
Instead of attempting to wish our problems away, psychotherapy and counselling are ways of developing insight into them. From this we may be able to develop more creative and balanced ways of living with ourselves.
Reviews and Ratings
We do not have any reviews about Counselling Buckinghamshire available right now.