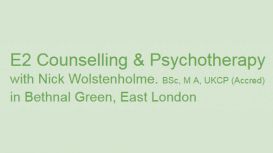 I am a UKCP accredited psychotherapist and counsellor based in Bethnal Green, East London, E2. I am committed to providing a safe, confidential and non-judgemental space for you to bring what you would like to.
Psychotherapy or counselling is helpful when aspects of your life are difficult, traumatic or painful and talking with close friends, if they are available, doesn't seem to work anymore.
Sometimes a specific issue touches on an area of your life, be it in relationship with yourself or others, at home or at work, that may have a familiar difficulty or feeling to it, perhaps there is some theme you recognise as unresolved and would like to understand it more. It could be that you are noticing a pattern of behaviour, or old feelings; confusion, doubt, anger or fear. Or a mixture. Maybe there is a longing for something more.
In any case, talking to the right psychotherapist for you can provide invaluable support, clarity, warmth and insight. I work with people for an agreed time period or on an open-ended basis.
---
Services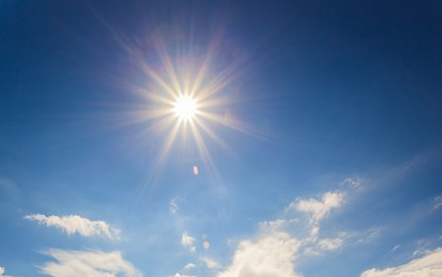 Core Process Psychotherapy is an integrative psychotherapy that combines the curative power of joint awareness between therapist and client with western psychological theory and psychotherapeutic skills.
The word "core" refers to the freedom and joy at the heart of our being. "Process" is about how this may have become obscured by our experiences throughout our lives so far. Core Process Psychotherapy (CPP) is an enquiry at depth into our response to these experiences and how they have affected our behaviour and personalities, affecting our connection to our sense of self and to those around us.
Rather than regressing to the past CPP is about allowing and deepening into our present experience and seeing how our past conditioning has affected us now. The deeply-held strategies, habits and patterns, conscious and unconscious, can respond to the process of joint enquiry, identification, understanding and challenge. When we can clearly see and feel, with compassion and honesty, how we have needed to adapt at different stages of our lives, we can become more conscious of how we are.
With the consistent, safe frame of the therapeutic relationship, we can experience a genuinely different response to what we may have known, a new and fresh mirror. Being received authentically and respectfully we might begin to develop a deeper understanding of how we have become who we are. Periods of our lives can be healed, patterns closed or altered. It can be an opportunity to integrate and welcome back the parts of us that may have been frozen or lost.
Our outer lives can mirror our inner work and bring us new opportunities; the prospect of fulfilment from the realisation of our true potential. We can claim our right to experience the joy inherent at the heart of our being with a greater sense of independence and connection to others.
Reviews and Ratings
We do not have any reviews about E2 Counselling & Psychotherapy available right now.