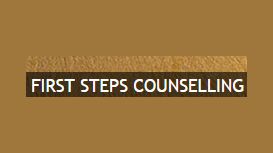 Personal Counselling is a way to talk about your situation, your feelings of anxiety and uncertainty, in a safe, secure and positive environment. It doesn't have to be a long term commitment, but 'saying it aloud' makes it real and also relieves the pressure of carrying your concerns alone. In this confidential, compassionate environment you have the space and time to explore what is going on for you.
In Person centred counselling, the counsellor works at creating the right environment in which a client feels able to look at themselves and develop a greater understanding of their own thoughts, feelings and meanings. The counsellor is not there to analyse the client or give them advice, but instead to be along side them, supporting them and helping them to explore their own issues, with the belief that the client with come to find their own 'answers'.
Cognitive Behaviour Therapy (CBT) is a short-term therapy that is more directive and focuses on a very specific set of behaviours.
---
Reviews and Ratings
We do not have any reviews about First Steps Counselling available right now.