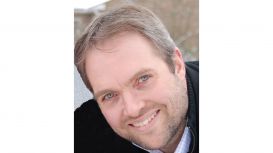 Hope Therapy offers Mental Health and Wellbeing Support throughout the UK via a team of qualified counsellors and therapists. All areas of the UK are fully supported by Zoom, Skype or Phone.
We understand how nerve-racking these times can be. As such our counsellors offer a variety of non-face to face Counselling, CBT and Mindfulness options via Skype, Zoom or phone. We also offer a variety of evidence-based digitally supported wellbeing packages that are hugely popular.
Low budget options are available depending upon your need. Just get in touch to discuss.
We specialise primarily in Depression, Stress Management (either work or home-based), Anxiety (Generalised Anxiety Disorder, Stress, Panic Disorder, Phobias, OCD, etc), Self Esteem, Relationship Issues (Both one to one counselling one and couples counselling), Bereavement and Loss and Goal-Based Life or Executive Coaching. Sessions are available one to one, couples or in groups.
Our counsellors offer face to face counselling at our practices in Faringdon, Wantage and Oxford in Oxfordshire, Little Chalfont & Rickmansworth, Hertfordshire or Leighton Buzzard in Bedfordshire, Gloucester in Gloucestershire and Northampton in Northampton in Northamptonshire with both 1:1, Couples and group options available.
Simple, Straightforw
ard and Tail
or-made
We work collaboratively with you to offer a tailor-made approach, depending on your individual needs. At all times we will work at your pace, with compassion and confidentiality at the core of everything that we do.
We believe that everyone deserves the very best support when reaching out for help with Mental Health and Wellbeing needs. That is why it is so important that there is a strong evidence base to support what we offer.
There is a great deal of research evidence to show that CBT works effectively in treating a variety of mental health conditions. This research has been carefully reviewed by the National Institute for Clinical and Health Care Excellence (NICE). CBT is also recommended by NICE for the treatment of such conditions as Depression and Anxiety Disorders.
The Mindfulness-Based Cognitive Therapy (MBCT) group classes that we deliver are also recommended by the NHS as an evidence-led and research-based relapse prevention program.
Find out how we can support you
​Whether it is to get 1:1 therapeutic support, access our Hope Network of specialist skype or zoom based Counsellors, to connect with a coach or join one of our Mindfulness groups, please do contact us by email or telephone for a completely confidential and no-obligation chat.
Together we can explore your options, so you can make decisions that are right for you.
Contact Details
---
Hope Therapy and Counselling Services
148 The High Street
Rickmansworth, Hertfordshire
WD3 1DA
Get Directions
Show map
---
Hope Therapy and Counselling Services
125 Wondsor Road Pitstone
Leighton Buzzard, Bedfordshire
LU7 9GG
Get Directions
Show map
---
Hope Therapy and Counselling Services
Chenies Parade, Chalfont Station Rd, Little Chalfont
Amersham, Buckinghamshire
HP7 9FG
Get Directions
Show map
---
Hope Therapy and Counselling Services
22 Spring Meadow Rise Hempsted Lane
Gloucester, Gloucestershire
GL2 5NQ
Get Directions
Show map
---
Hope Therapy and Counselling Services
13 Vine Hill Close
Rushden, Northamptonshire
NN10 8EH
Get Directions
Show map
---
Special Offers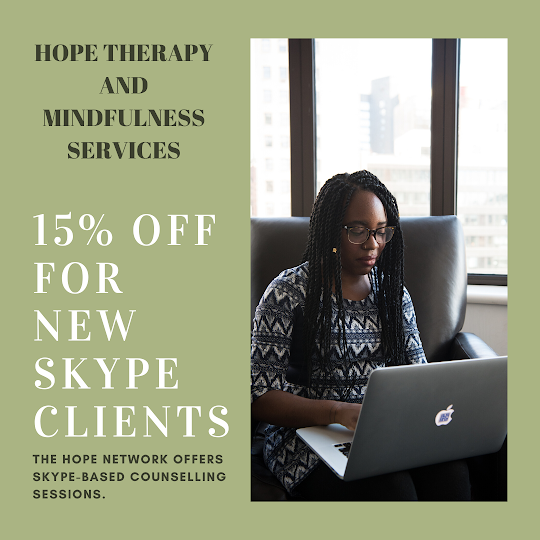 Hope Therapy is currently running a 15% discount off of all counselling and CBT to anyone affected by the Coronavirus.
Please do get in touch.
Business Verification Status
Services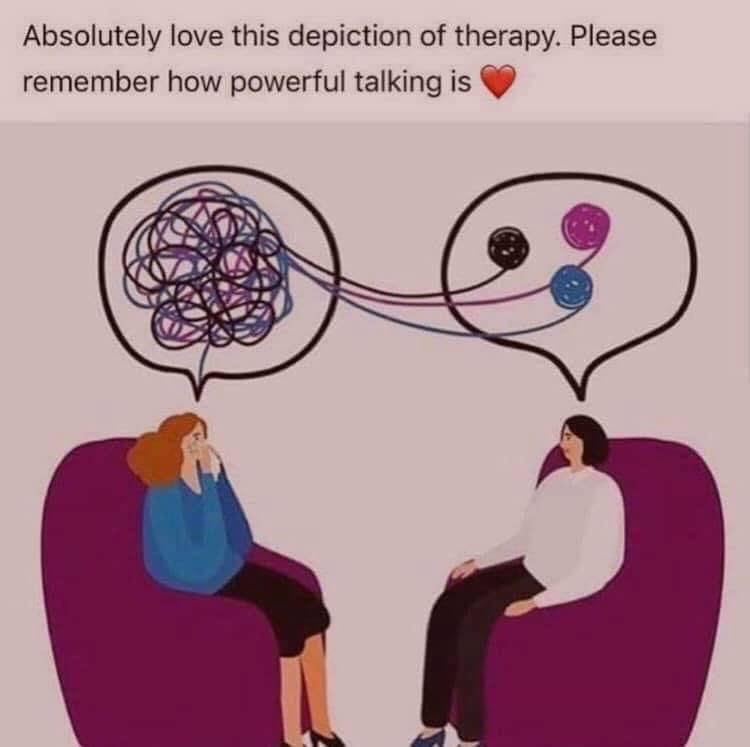 "I have been to see a counsellor before and I didn't find them nearly as insightful, understanding, and thought-provoking as Ian. He helped me to reflect on my problems and asked me questions that really made me think. I have taken away so much for our sessions and I am so grateful for the help he has given me and my relationship. Thank you, Ian :)"
"Ian is a highly-skilled, empathic, non-judgemental, warm therapist who has helped so many people to re-find their true selves."
Hitting a crisis point in your life can be scary. Counselling provides a space in which you can explore the issues that are affecting you, to raise your self-awareness. Often, the more accepting of yourself you become, the more options for change emerge.
What can Counselling help with?
You might come to see a counsellor for a variety of reasons. You may be facing a life-changing event that has created shock or grief. You may be experiencing feelings of depression and isolation, low self-esteem or suffering from feelings of anxiety, without fully understanding why.
There may be events from your past that are preventing you from living your life in the way you would like to.
Equally, you may be experiencing a lack of direction, feelings of boredom or of being trapped. A significant relationship may be proving difficult for you to manage healthily. You may be aware of self-destructive patterns occurring in your life which are causing you or those around you pain.
Extreme feelings such as anger, shame, guilt, sadness or loneliness may be affecting your daily life, keeping you stuck in an uncomfortable place.
Counselling can help you to accept the things that you cannot change and help you to bring about the changes that are possible.
How Counselling is delivered
Counselling can be offered in individual sessions with a counsellor or as integrated with Mindfulness as part of a group. The number of sessions you need depends on the difficulty you need help with.
If you cannot attend individual or group sessions in person, we also offer remote Counselling sessions online through our Hope Network of counsellors.
What to expect during your Counselling sessions.
Once you have taken the brave step to contact a counsellor, it is not unusual to feel nervous. Initially, it can be difficult to talk about the issues that have brought you to the therapy room. You may experience fear of being judged or criticised. Perhaps you have never felt that anyone has really listened to you or understood you, let alone accepted you.
Your counsellor will create an environment that acts as a safe space for you to talk. There is no 'right or wrong' and no judgments are made. They will listen to you and guide you to explore the issues which are impacting your life. Together, they will help you identify where you can make changes. Your counsellor will also help you learn to accept these which you cannot change.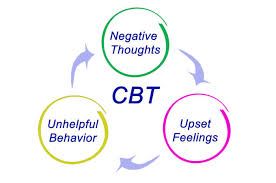 "Just thank you. No more needs to be said..."
"Thank you for your help and support.
I will always be grateful to you for being there when no one else was. You helped me in months, to deal with things that I hadn't managed to make sense of in years."
CBT, or Cognitive Behaviour Therapy, is a talking therapy. It has been proved to help treat a wide range of emotional and physical health conditions in adults, young people and children. CBT looks at how we think about a situation and how this affects the way we act. In turn, our actions can affect how we think and feel. The therapist and client work together in changing the client's behaviours, or their thinking patterns, or both.
The National Institute for Health and Clinical Excellence (NICE) recommends CBT in the treatment of the following conditions:
· Anxiety disorders (including panic attacks and post-traumatic stress disorder)
· Depression
· Obsessive-Compulsive Disorder
· Schizophrenia and Psychosis
· Bipolar Disorder
There is also good evidence that CBT is helpful in treating many other conditions, including:
· Chronic Fatigue
· Behavioural difficulties in children
· Anxiety disorders in children
· Chronic Pain
· Physical symptoms without a medical diagnosis
· Sleep difficulties
· Anger Management
· Self-Esteem
Depending on your condition, CBT can be used on its own or in conjunction with medication which has been prescribed by your GP.
CBT can be offered by one of our counsellors in an individual session or as part of a group. The number of CBT sessions you need depends on the difficulty you need help with. CBT is mainly concerned with how you think and act now, instead of looking at and getting help with difficulties in your past.
If you cannot attend individual or group sessions in person, we also offer remote CBT sessions online through our Hope Network of counsellors.
What to expect during your CBT sessions?
During your sessions, your counsellor will discuss your specific difficulties and set goals for you to achieve. CBT is not a quick fix. It involves hard work during and between sessions. Your counsellor will not tell you what to do. Instead, they will help you decide what difficulties you want to work on in order to help you improve your situation. They will be able to advise you on how to continue using CBT techniques in your daily life after your treatment ends.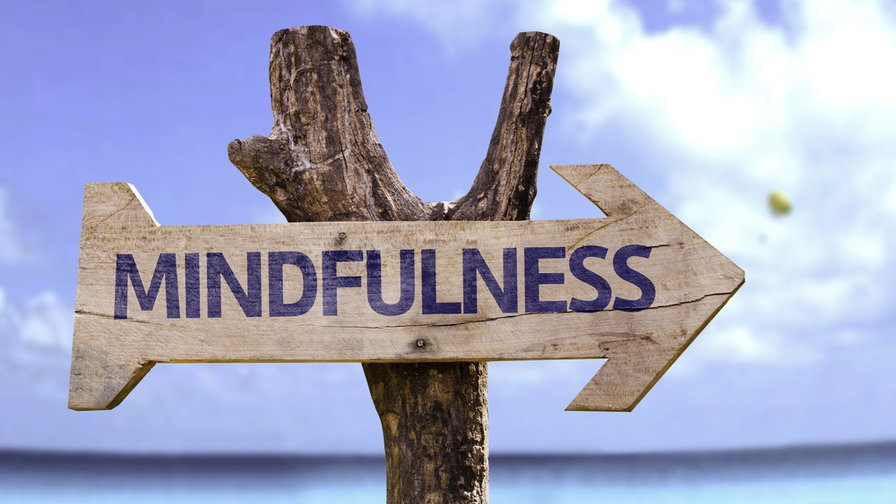 "Excellent - Ian is always able to interpret and relate personal experiences into the context of MBCT, which helps my learning."
"Quality of teaching very professional"
"Ian is kind and helps people to feel at home without putting pressure to do anything but giving plenty of opportunities."
Mindfulness ​is a way of paying attention: focussed, with purpose, staying in the present moment and withholding all judgment.
The benefits that can come from this practice include:
Recognising, slowing down or stopping automatic and habitual reactions,
Responding more effectively to complex or difficult situations,
Seeing situations more clearly,
Becoming more creative,
Achieving balance and resilience at work and at home.
Mindfulness helps us to focus and see clearly whatever is going on in our lives at any given point. It will not eliminate the pressures that we encounter in life but can help us react in a calmer manner that can benefit us holistically. It helps us recognise regular and repeated patterns of thinking, often unconscious and make conscious decisions to change them.
What can Mindfulness help with?
There have been numerous research papers and projects since the 1970s, supporting the practice of mindfulness. It provides us with an evidence-based practice that helps give clarity of mind and understanding.
​
Mindfulness-Based Cognitive Therapy (MBCT) is endorsed by NICE for Depression sufferers and is also widely used in treating Stress and Anxiety.
​
How Mindfulness is delivered
The 8 Week MCBT Programme blends the ancient wisdom of Mindfulness with the evidence base of CBT. Sessions are taught within a group setting.
​
You will be shown a succession of Mindfulness practices, along with Cognitive Therapy tools that can readily be applied to many everyday situations.
​
If you are looking for an evidence-based, daily practice that can be used to bring clarity and focus to your life then this could well be for you.
What to expect during your Mindfulness sessions
There is no need for any Mindfulness experience, as the emphasis is on progress rather than reaching any particular point quickly.
This programme has a strong experiential emphasise, with home practice guidance and review opportunities incorporated into every session.
Reviews and Ratings
We do not have any reviews about Hope Therapy and Mindfulness Services available right now.