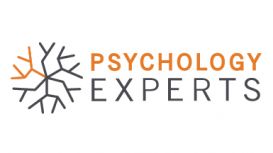 We are a national team of psychologists and psychotherapists offering clinically effective psychological therapies to suit your needs. We offer psychological therapy for adults, children, parents and couples facing any psychological, relationship or parenting difficulties.
We are specialists in trauma, both childhood traumatic experiences and adult incidents and can offer EMDR and trauma focused CBT. Please do not hesitate to get in touch to find a psychologist near you.
Services

Our Psychologists have an integrated understanding of a child's pathway through the educational system and also consider their intellectual performance but also their emotional wellbeing and family that form the foundation of their education.
We are able to offer independent educational assessments of a child's educational needs and can provide expert advice on Special Educational Needs to parents, Local Authorities and educational tribunals.
We also assess the impact of developmental difficulties such as Autistic Spectrum Conditions (ASC), Attention Deficit Hyperactivity (ADHD), dyslexia or dyspraxia can have on educational outcomes.

Returning back to work after a physical injury or a mental health problem can be a challenging time. Success in returning to work takes more than just thinking about the individual but how they work with the whole organisation.
Psychological Occupational health support;
Return to work assessments for workers and their managers;
Structured and realistic pathways outlining the return to work plan;
Managing strategies to help organisations manage absenteeism;
Specialists in small to medium sized businesses.
Reviews and Ratings
Jb, Brighton, East Sussex
Dr Derry is a highly experienced, patient and compassionate therapist for complex and challenging difficulties. He was incredibly flexible, open minded, safe and supportive throughout my therapy and his level of commitment to understanding, improving lives and alleviate suffering was both powerful and heart-warming.