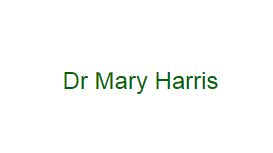 psychotherapy-supervision.com
If you are reading this page, you are probably looking for someone who can help you make positive changes in your life. Whether you are in the midst of a crisis or seeking to improve different areas

of your life, I can offer you a safe and non-judgemental space to bring whatever concerns are on your mind. If you decide you would like to work with me, I can assist you in exploring either a single concern or behaviour or explore patterns that have been with you for years.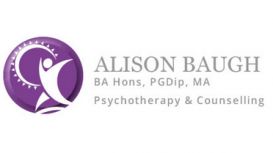 I have 10 years of experience of working with a range of mental health issues and addiction within the NHS and private practice. My qualifications include an MA in Jungian Psychoanalytic Psychotherapy

and a Diploma in Cognitive Behavioural Therapy. I am continually developing my professional knowledge through training on an ongoing basis so have an awareness and knowledge of a number of theory's which I integrate into my practice as needed.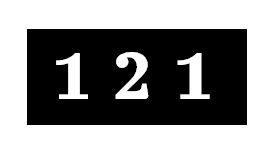 Counselling can enable you to explore all that you are, discover meaning and find ways to deal with the difficulties that you will be confronted with throughout your life. There are many reasons to

come for counselling. Sometimes we need support because of an incident that has just happened and which has had a profound impact, such as death of someone close.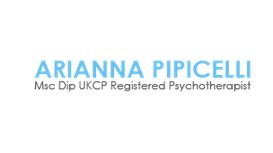 gestaltpsychotherapist.com
Some of us seek psychotherapy at times of crisis. Often a traumatic event thrusts us into an uncomfortable and usually painful psychological landscape, and we look for help and guidance to make the

situation bearable again. Or we might go through a more subtle process and, in the middle of our busy days, find ourselves doubting our choices and life's direction. We don't seem to know who we really are anymore.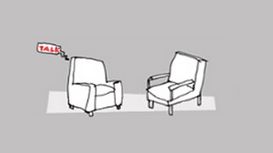 I am an experienced integrative counsellor and a registered and accredited member of the British Association for Counselling and Psychotherapy (BACP). I use a range of approaches including

person-centred (humanist) counselling, psychodynaic psychotherapy, cognitive and behavioural therapies (CBT) and specific tools for trauma focused work (including EMDR). I have also completed a full training in (EMDR) Eye Movement Desensitisation and Reprocessing accredited by the EMDR Europe Association.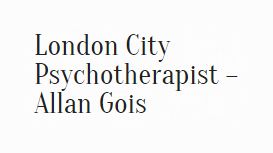 londoncitypsychotherapist.co.uk
My name is Allan Gois, I am an experienced psychoanalytic psychotherapist in the City of London. Through psychotherapy I can help you take a deep look into your difficulties, so you can find a fresh

perspective and bring about significant change in your life. I have many years of experience in helping people understand themselves better and work through difficult problems, conflicts and struggles in life.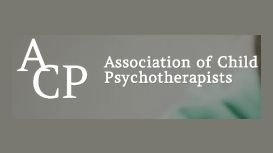 childpsychotherapy.org.uk
The ACP (Association of Child and Adolescent Psychotherapists) is the main professional body for psychoanalytic child and adolescent psychotherapists in the UK. It is registered with the Professional

Standards Authority (PSA) and is responsible for regulating the training and practice standards of child and adolescent psychotherapy in a number of public and private settings. It was established in 1949 and has over 900 members working in the UK and abroad.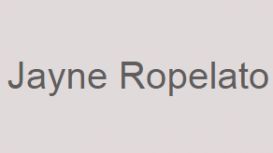 northlondoncounselling.org
Jayne Ropelato is an experienced counsellor with a Postgraduate Diploma in Counselling, accredited by the University of East London. As a member of the British Association for Counselling and

Psychotherapy she works within their ethical framework for professional conduct. Jayne has a nursing background and draws upon her years of working with adults and children with health needs in her counselling work.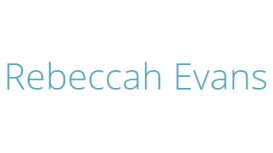 rebeccahevanscounselling.com
I have vast counselling experience working within various employment settings including Mind, NHS, Young People's Counselling Services, 1 Community, and an Australian Specialist Sexual Abuse Service

and currently work for an Employee Assistance Programme (EAP). During my time spent working in Australia I gained enormous insight and experience working with and alongside linguistically and culturally diverse client groups.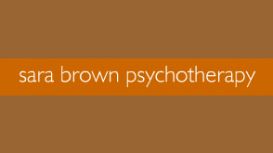 sarabrownpsychotherapy.co.uk
Highly experienced psychotherapist and supervisor. Having initially trained and worked as an art therapist, I then began training in psychoanalytic psychotherapy at AGIP in my late 20s. Over the last

25 years, in addition to seeing people privately, I have also been a tutor on various counselling and psychotherapy trainings, and worked for 10 years in a University Student Counselling Service.